Jun 25 2009
episode 77: "If at first you don't succeed…"
June Donation Incentive sponsor is Little Meadows Farm. They have graciously donated a set of 4 hand made goat milk soap bars (using milk from their goats!) and a beeswax candle! if you are interested in winning, please make a donation to the podcast by July 1st. Please be sure to check out their website and see the other products they offer, like adopt a goat, adopt a sheep, felted soaps, etc!

on/off the needles:
-lace knitting plunge…and replunge…and replunge
-handspun sock
-book review
KIPing it real podcast! go check it out!
babble:
-owen hula hoops
-painting for father's day. a work of art!


-serving water
-HOT!!
green thumb:
-cucumbers are starting to develop
-zucchini flowers


-tomatoes are showing up!

new podcast section:
word of the week:
Locks-
–noun
1. a tress, curl, or ringlet of hair.
2. locks,
a. the hair of the head.
b. short wool of inferior quality, as that obtained in small clumps from the legs. i disagree!
3. a small tuft or portion of wool, cotton, flax, etc.
SOAR knowledge!!!! don't forget to record/email! i'll extend the date until 6/29!!! get to it!!! please call 646-462-4031 x 27505 to give your feedback "What have you learned from Meghan's SOAR knowledge?"
a little deb'll do ya! (another short little Deb story, just to keep you until i can go up there again!)
spinning:
-fleece washing fun (and washing….and washing…)


-how i spin fine (without a high speed whorl and bobbins)
favorite thing: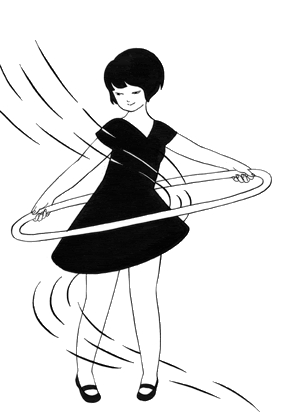 2 Responses to "episode 77: "If at first you don't succeed…""
Please explain the little bags; how do you clean you fleece.

Hi Meghan! I just left you a SOAR message :) Eternally late, but am glad to have made one deadline this month…even if it was extended ;)
thanks for all your work, enthusiasm and love!